Want a good read that will last you all the way to Thanksgiving? Then stay tuned, because I'm bringing you October Thrills and Chills, coming mid-month!
And Soul & Sweet Tea will be participating in the all-too-fun-and-famous, "Spooktacular Giveaway Hop" hosted by I Am a Reader Not a Writer! Which can help you jump all around the web to visit fabulous book and author blogs so you can win even more prizes.
http://www.iamareadernotawriter.blogspot.com ~ Mark your Calendars!
Leaves are falling, there's a chill in the air, and it's the perfect time to curl up with a good book. While enduring the query process for my manuscript, THE DEATH BROKERS, I thought it'd be rather fun, and honestly a great distraction, if I introduced wonderful new authors to you and brought even more fun contests to the blog this month, and there will be fabulous books to be won as we celebrate the season.
So curl up with a pumpkin latte and get your comfy fleece throw out of the closet and fall in love with fall, courtesy of a good book and my little blog.
I mean what else are you going to do? Watch nonstop football or skulk about your front porch wearing an oversized Snuggie while pointing a remote control and muttering "avada kedavra" at your annoying neighbor who just used his leaf blower to blow five tons of leaves into your yard? Seriously, reading a good book is a much better choice.
+
=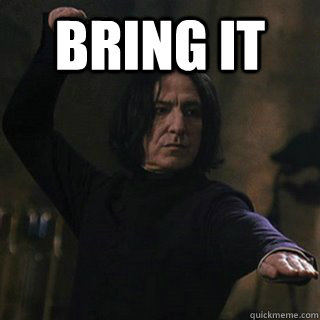 I really can't wait to bring to you one contest, which I'm dubbing "Trick or Treat". Won't spill the details, but it's going to be a combination of quick thinking, reflexes, and pure chance.
Right now I'm lining up our featured authors who'll stop by for a cup of hot tea (hey, it's getting chilly outside) and a book chat, and can't wait to bring this month of great reads to you.